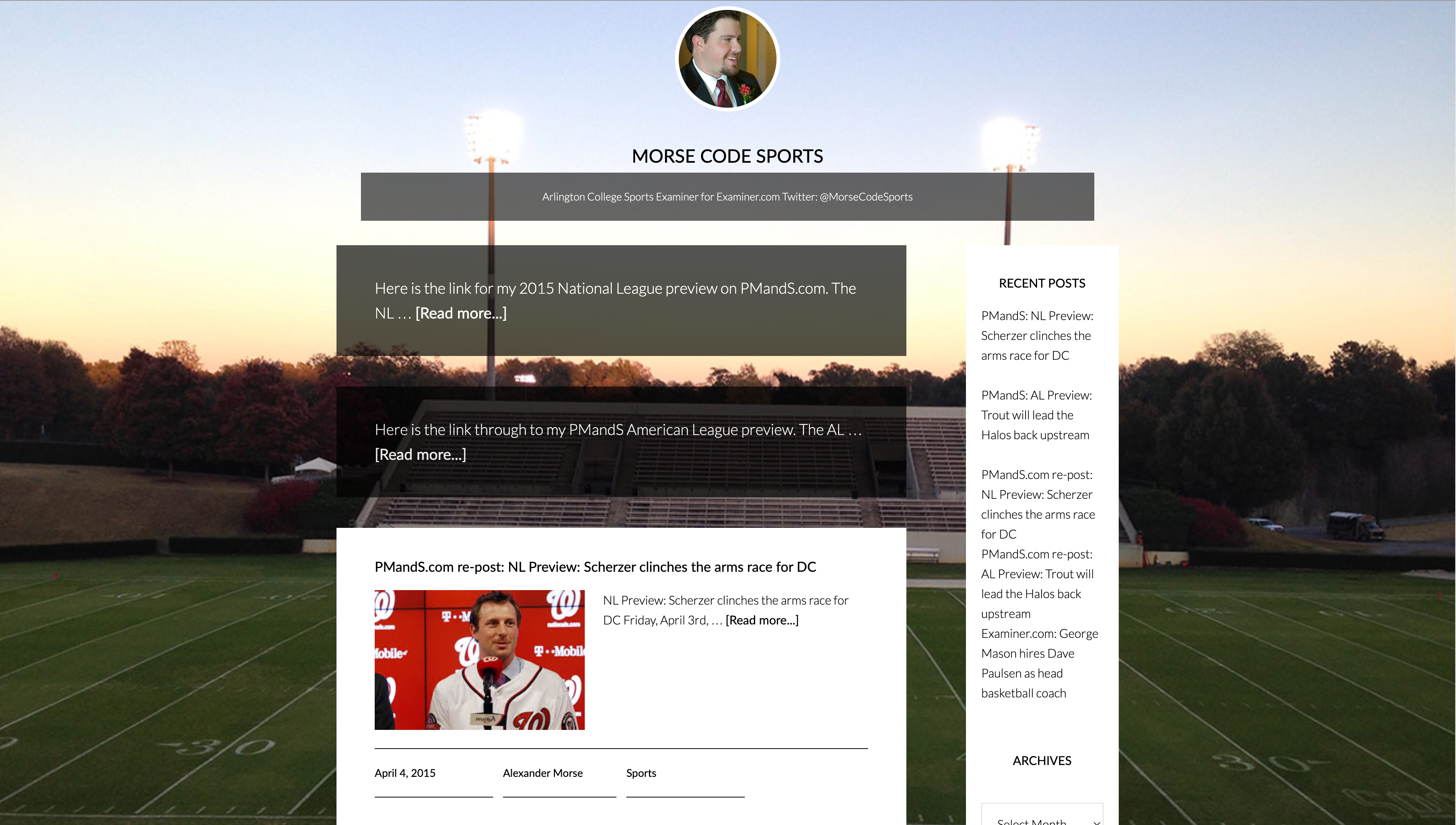 morsecodesports.com was one of the earliest, Genesis based, responsive website designs that I worked on. It was for a friend's portfolio and to bolster his resume for sports broadcasting.
Alex Morse was a sports broadcaster for smaller division baseball and football teams, and is an avid Washington Capitals hockey fan. He wrote at PMandS.com.
Alex also wrote for the Arlington Sports Examiner on Examiner.com
This very simple, "blog style" website simply featured links to his primary publication on another news outlet, and also some posts he did exclusively for this domain name.
It was based on the Expose theme by StudioPress, on the Genesis Framework.